EDIT MAIN
Welcome to 8th Grade!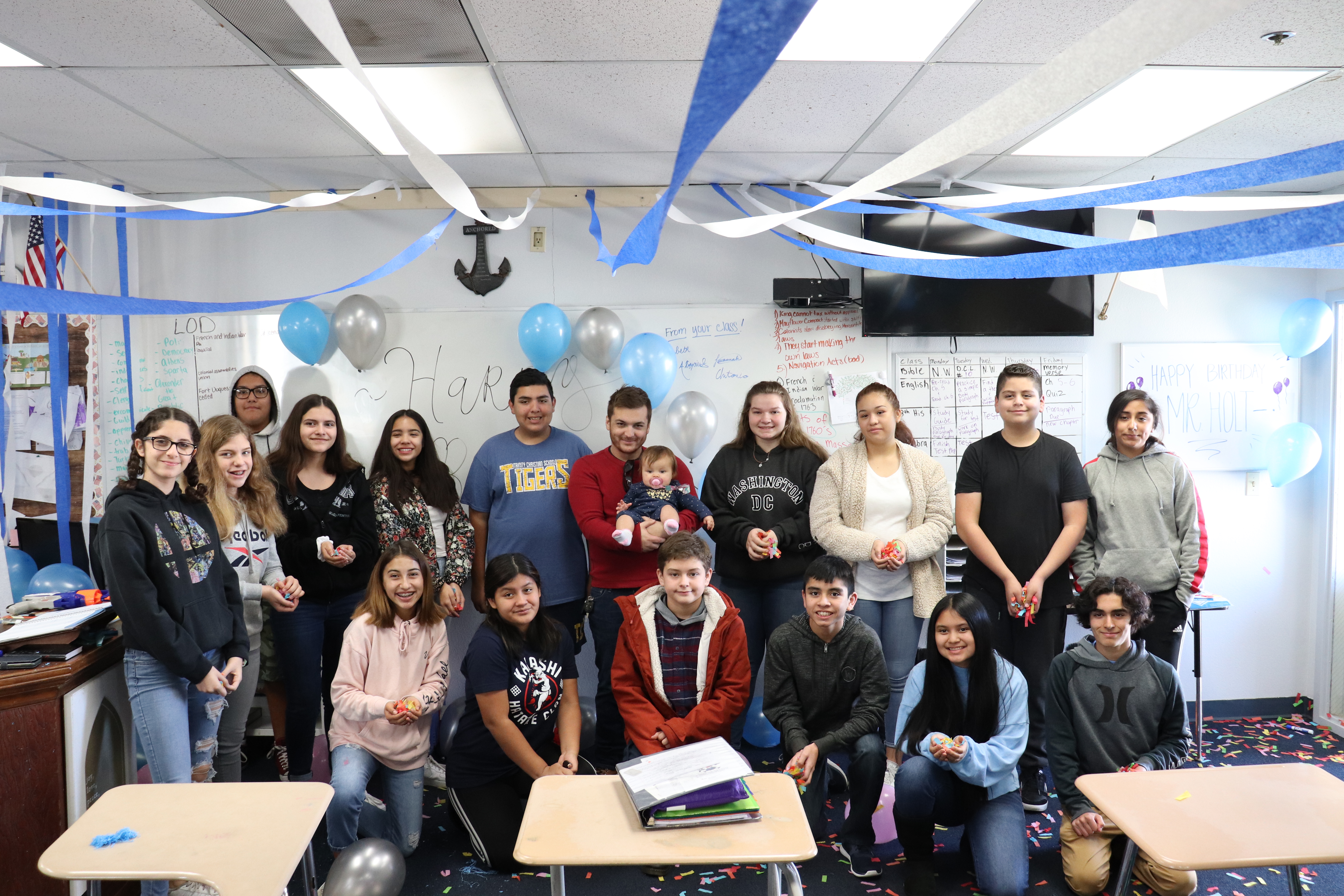 WHAT Is It LIKE IN 8th Grade AT TRINITY CHRISTIAN SCHOOL?
Walking into my 8th grade classroom, there are many references to history and sports. The back wall is a self-made timeline from the first colony to independence for America. There are famous American iconic moments and speeches throughout the room as well, while Dodger and Baseball memorabilia is scattered throughout as well.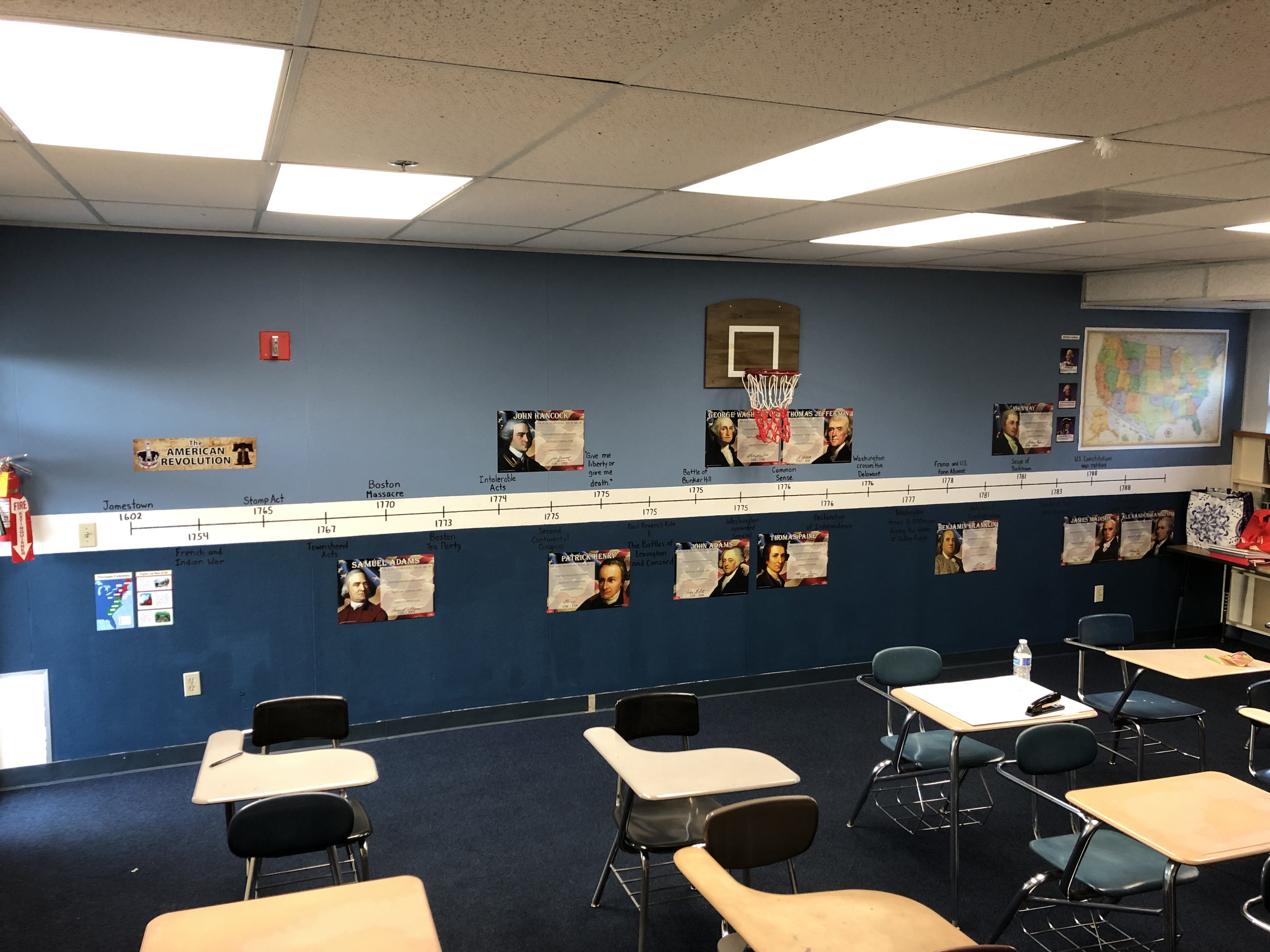 8th Grade Education
My classroom is very heavily involved with discussion and abstract thinking. The students are challenged in this way as to prepare them for high school. History will often go beyond the what, when, who, where, and we will talk about the how and why of history so students may apply it. English and Math is very much the same way. We read a lot, and we write more with the aim of creating strong critical thinkers who can use information they have been given in a variety of ways to solve a plethora of issues. In Math, we instruct in heavily fundamental based math, so that students can learn the reasoning as well as the strong foundation that goes into being an excellent math student.
A Message from Mr. Holt
I can say above all else, God has called me to be here, and once you get to know my testimony and what Trinity is all about, having your kid join us at Trinity is absolutely the best choice you can possibly make.