Although this school year came to a close like no other year before it, our Trinity Tiger Graduates were able to celebrate their achievements in regular fashion.
Last week we graduated fifteen 8th graders, in caps & gowns, in the church, TOGETHER. What a special time it was.
At the beginning of the ceremony, we watched the 8th graders enter with their mom's and dad's dawning Trinity blue caps and gowns and a new fashion piece this year, masks!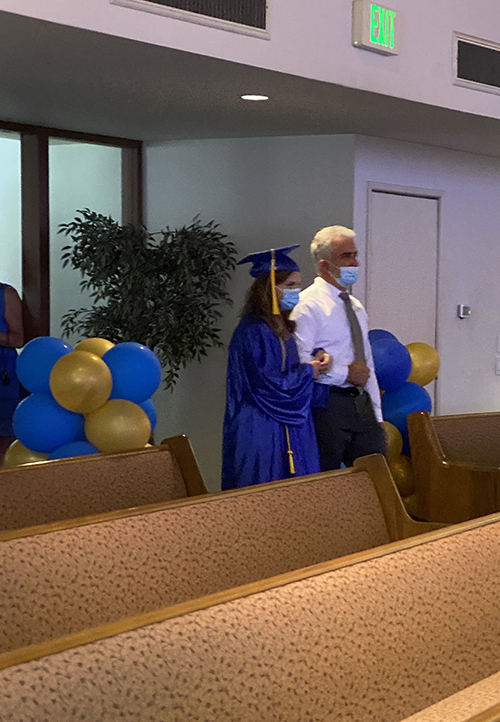 It was strange and wonderful all at the same time as we all were praising the Lord that we were allowed to honor our graduates properly and together.
If this year has taught our student's anything, it is the value of community. Not just to be with people, but seeing how the community of people around them has helped lift them up, encourage them through this crisis, educate them, support them, and value them.
Our staff here at Trinity are beyond proud of the accomplishments these graduates have done during their time at Trinity whether from Preschool, Kindergarten, all the way up to 8th. They've shown growth, great character, improvements in many subjects, and they all bring a joy to our campus that will be sorely missed.
But, we are even more excited for what is to come in their lives as they become high school freshman. We know they will succeed as they continue to honor the Lord and grow with Him.
So, to say it one last time, Congratulations class of 2020! You did it!